This chapel's altar is dedicated to the CORPUS CHRISTI and attributed to Adriano Cristofoli. Although the altar was originally intended for the church of S. Blaise in Bovolone in 1741-42, it has been housed at this church since 1927.
The tripartite altar table with simple marble slabs is surmounted by three marble steps, in turn flanked by high pedestals set on two columns; at either side are two half-pillars.
The central recess houses the painted wooden crucifix made in 1812 and attributed to Veronese craftsman Lugarin.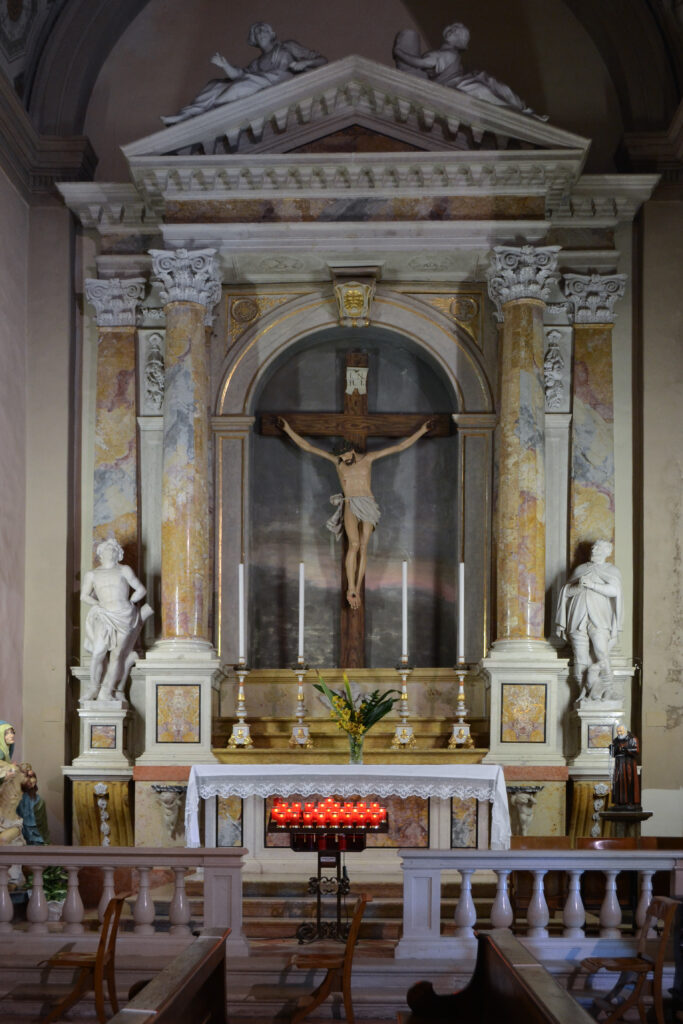 A triangular toothed-framed pediment on a broken lintel dominates everything; above it sit two allegorical female figures.
Cristofali's work showcases the shifting sensibilities of his time that strive to revive the more simplified layouts and more plain choice of marbles of classical forms.
On either side of the altar stand the statues of Saints Roch and Sebastian, both of which date back to the second half of the 18th century.
On the left side of the chapel there is a painted wooden sculptural group that depicts the Pietà. It was created by Sughi Gualfardo in 1846.